Rock Against Glioblastoma Music Festival

First Annual Rock Against Glioblastoma Music Festival™ to benefit Glioblastoma Foundation in Memory of Sara Romweber
Join the Glioblastoma Foundation in celebrating the life and legacy of Let's Active drummer Sara Romweber! The Glioblastoma Foundation is proud to announce the First Annual Rock Against Glioblastoma Music Festival to be held on December 2nd in Chapel Hill, NC. Doors open at 6:30pm.
Buy your tickets now for Rock Against Glioblastoma '23!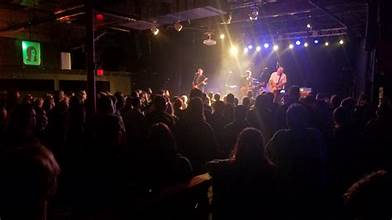 Join us for a very special evening of music to raise funds and awareness for new treatments for Glioblastoma. Evening lineup includes The Popes, What Peggy Wants, Bad Checks, Snatches of Pink and Dex Romweber!
All proceeds from Rock Against Glioblastoma 2023 will benefit Glioblastoma Foundation and support the development of drug therapies for Glioblastoma
Buy TicketsSara Romweber is remembered as a versatile and talented musician She was best known for her work as a drummer for the bands Let's Active, Snatches of Pink, and Dex Romweber Duo. Her drumming was characterized by its power, energy, and precision and she left a lasting impact on the 1980s music scene. She passed away in 2019 from glioblastoma, but her music continues to live on.
Don't miss your chance to help us transform glioblastoma therapy for all patients!  Get your tickets for Rock Against Glioblastoma 2023 today!
©2023 Glioblastoma Foundation. All rights reserved.