Information about Glioblastoma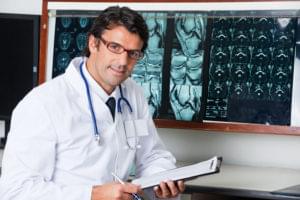 Receiving a diagnosis of glioblastoma can be a tremendous shock. Having access to reliable information about glioblastoma can help.
Several sources of reliable information on glioblastoma are available.
Since most newly-diagnosed glioblastoma patients will have to undergo surgery to remove their tumors, neurosurgeons (doctors who perform brain surgery) represent a valuable source of information.
The website of the American Association of Neurological Surgeons is a good starting point for information about glioblastoma.
The National Center for the Advancement of Clinical Sciences (NCATS), a part of the National Institute of Health (NIH), has a Genetic and Rare Diseases (GARD) Information Center. This center provides comprehensive information on symptoms, diagnosis, and treatment.
The National Cancer Institute (NCI), a part of NIH, is our nation's leading federal agency devoted to cancer research. The Neuro-Oncology branch of NCI, led by Dr. Mark Gilbert, is galvanizing research on various brain tumors, including glioblastoma. A major focus of the Neuro-Oncology Branch is to provide reliable information to brain tumor patients.