Volunteer
Become a Glioblastoma Foundation Volunteer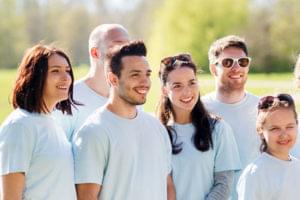 Are you passionate about finding new therapies for glioblastoma?  Do you have a friend or family member touched by Glioblastoma? There are lots of ways for you to get involved!
We need volunteers:
To raise funds for glioblastoma drug development.
To work with members of the advisory board to assist in preclinical and clinical evaluation of drugs for glioblastoma.
To help newly-diagnosed glioblastoma patients select clinical trials suitable for their type of tumor.
If you are interested in volunteering, please contact us:
You can also reach us by mail:
Glioblastoma Foundation
P.O.Box 62066
Durham, NC 27715
Email: info@glioblastomafoundation.org
Phone: 919-402-1775