Arthur Rosenbloom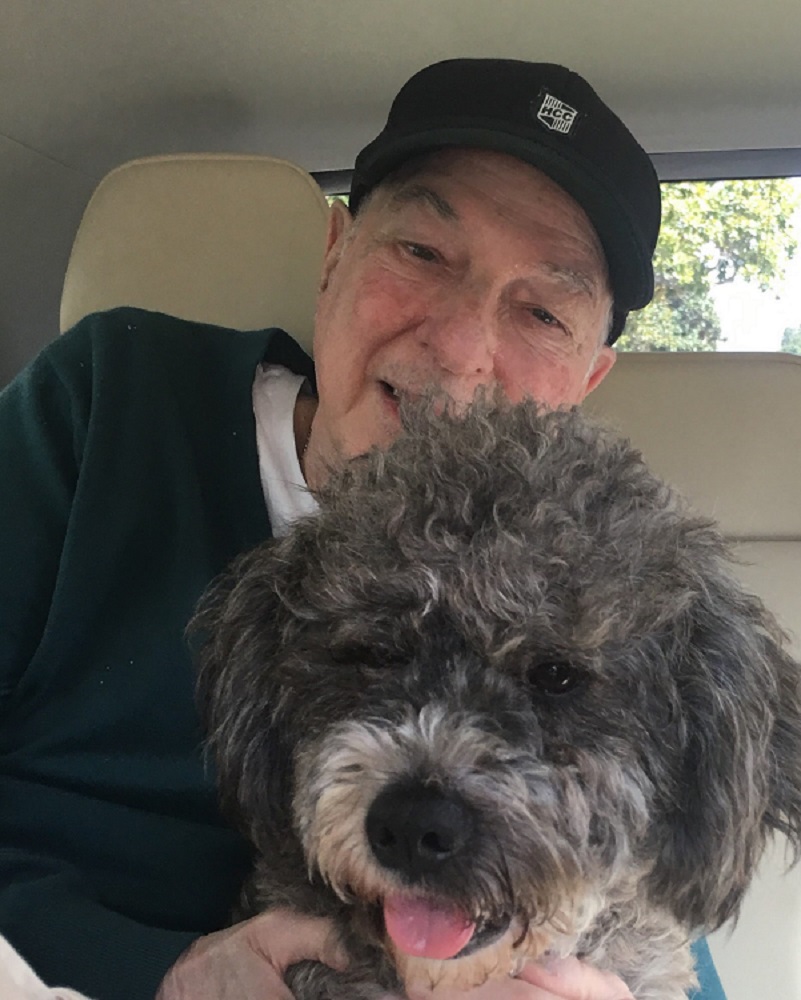 In Loving Memory
March 7, 1936 - May 18, 2019
I received a call on Monday, April 29th from my mom that she had concerns over how my dad had been acting while away in San Diego for the weekend. He seemed to be having trouble with some of his words and had taken a fall. I left work and went over to their house to find my dad slurring some of his words but otherwise looking just fine. We thought maybe he had a minor stroke (he had had a stroke in the past). Although they had already made an appt at the neurologist a couple days later we decided to take him to his primary care doctor that day.
The doctor asked him to repeat 3 simple words and my dad couldn't even say the first word. It shocked the doctor and myself. She immediately sent him for a CT scan. Fast forward 3 days to Thursday and my dad had an MRI. At that point they were pretty sure there was a mass but thought it was benign. His speech was starting to decline but only slightly. After the MRI they immediately admitted him to the hospital and told us that they found two masses, the largest being in the speech center of the brain, and things didn't look good.
They did a brain biopsy the next day. They prepped for full on brain surgery to remove as much as possible, but when they came out about an hour later I knew the news couldn't be good. It was confirmed glio and there was nothing they could do surgically. They recommended chemo and radiation and gave him a 6 month to year prognosis. Unfortunately, he would pass two weeks later from this terrible disease.
The next two weeks were truly difficult but reading other stories of glioblastoma patients/caretakers helped me to understand what to expect so that is why I'm writing this. We didn't get a lot of information from the doctors and I found that difficult. It was extremely hard to watch as a caregiver but I can mostly say that my dad was pain free and mostly unaware of his situation, which gave my family some comfort. The next couple of paragraphs might be hard to read for some so you don't have to read, but as I said, I found it comforting to know what to possibly expect in his last days so hopefully this will help some.
After his biopsy, he stayed in the hospital for a week. His speech started to decline drastically even as they upped his steroids for swelling. He knew very well who everyone was but could only say about three or four words over and over (good, yes, etc). He was eating well at that point and could still walk a bit. The doctors wanted to rush him into chemo and radiation but we wanted to research all of our options, knowing that conventional treatment would really have no effect. The radiation they recommended would be a shortened version because my dad was already 83 and it would take a toll on him. Also, they really never explained the benefits. We didn't want to put him through the treatment only for him to get sicker and maybe only extend his life by days, if at all.
A couple days later we went to a different hospital to discuss trial options, but at that point he couldn't speak and was starting to be very unaware a lot of the time. His eating and walking had really stopped. It was clear to the family and doctors there was really nothing left to do that would be humane. Two days later, he started having seizures and they upped his meds so that he slept most of the day. An unfortunate side effect of the steroids is the hiccups. He would have hiccup fits and there was nothing we could do. It seemed to bother us more than it bothered him.
2 weeks and 2 days after that first doctors visit, my dad came home from the hospital to hospice care. He seemed happy to be home. We put him in his favorite room, played his favorite music and rotated time with him. He had a very loving hospice caretaker.
I personally found hospice care hard because there is no right or wrong thing to do. We only fed him if he wanted food but he only wanted a bite or two a day. We didn't know how long this phase would last. 2 days later, he started having seizures over and over that couldn't be controlled. This was the hardest part to watch because it just seemed exhausting for him. Hospice care put him on high doses of morphine. He was aware we were with him until his last day when his breathing became shallow and he was completely knocked out. He took his last breath on Saturday, May 18 at home with my mom holding him.
It all happened so fast, it is still a shock a couple months later. He never got the chance to fight, but like he always said, he was 83 and happy with his life. He loved his wife and 3 kids and we all loved him greatly.
This disease is truly horrible and I would do anything to make sure nobody has to get the diagnosis ever again. Until Glioblastoma is eradicated, then we desperately need to further the research and treatment options available for patients.
For all of you going through the same thing, know that even though it may not be easy, there is still hope and there are beautiful people you will meet along the way of your journey.