Jonathan Openshaw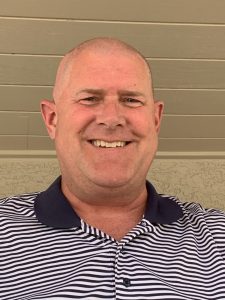 My husband, Jonathan who is 51-years-old, began having headaches in December of 2021. He sought help from his primary care doctor for these headaches. He was prescribed muscle relaxers and was told he had a pinched nerve in his neck. The headaches continued and worsened but Jonathan continued to work and carry on despite the discomfort. Things got worse and I noticed Jonathan was "leaning left." Jonathan called his doctor and requested an MRI. The MRI was scheduled for February 6th, which was the first available appointment.
On Sunday, January 23, 2022, Jonathan was unable to put his shirt on after showering. I drove him to the emergency room. I thought he was having a stroke. It was in the ER that we learned Jonathan had a brain tumor. The tumor was on the right side of his brain and was so large that his brain was no longer centered in his skull. He was transferred to the Intensive Care Unit and given medication to reduce the swelling in his brain so that he could have surgery. The surgery was on January 28, and the surgeon was able to remove about 99% of the tumor.
Jonathan left the hospital about 4 days later. He is fortunate to have no deficits post-surgery.
Jonathan has been through chemo, radiation, more chemo, and is using the Optune device. This past year has been filled with ups and downs, but my love is still here. He's the strongest person I know. We are facing this together. I hope a cure is found in time to save my Jonathan and that no one else has to receive this terrifying diagnosis.