Joyce Anne Morse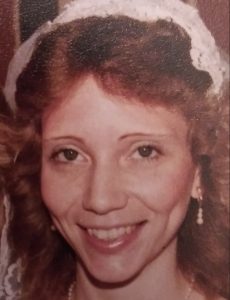 Joyce Anne Morse: Beloved Daughter, Mother, Grandmother, Sister, and Aunt
09/22/61 - 01/02/21
A Story of Hope and Surviving Against All Odds

In 1988, 26-year-old Joyce Morse had a biopsy of a mass in her brain discovered during a routine MRI ordered by her physician due to headaches, tingling in her hands and feet, and blurred vision. There was a 6 cm tumor in the left frontal lobe for her brain. The following is from her personal journal of the experience she had in her own words:
"I have a story to tell about my fight for survival from cancer. On June 6th, 1988, I was diagnosed with a glioblastoma stage 4. I had a brain tumor the size of a large orange. My husband and I were just blessed with our daughter only 6 months ago and we had a son from his previous marriage. I was told that I had 6 weeks to 6 months to live.
With the help of family and friends we got an appointment with the National Institute of Health in Bethesda, MD I fell into one of their protocols. The head of Neurosurgery, Dr. Oldfield, said the tumor had to come out. My surgery lasted 10 hours. I entered a Clinical research study being administered by the National Cancer Institute called Iododeoxyuride (NSC-39661), used as a Radiosensitizer in Unfavorable Neoplasms Study number 88-C03. I had radiation treatment (6900 rads) and an experimental drug called IUDR (radiation enhancement drug). They inserted a tube into the upper right side of my chest that would administer the drug. After 4 months I was done with the treatment. I missed out on a lot of things my daughter did for the first time, but I stayed alive to help her grow up. No matter what happened to me during this time I never said, "Why me?" I think that I was allowed to get this cancer against all odds for a reason, and I was allowed to survive it for a reason. If I can help others I will."
Joyce had several good years after her brain surgery, but she slowly started to develop cognitive, personality, and vision issues as well as mini seizures after approximately 5 years of being cancer-free. These symptoms we discovered were due to the massive amounts of radiation she received during her cancer treatment. It resulted in "radiation dementia" which is irreversible and progressive. These symptoms did indeed become worse over the years and in 2010, she began to lose the ability to walk, and her seizures were becoming a danger to herself and others trying to care for her. In October 2010, we made the difficult decision to put her into a skilled nursing facility. She continued a slow decline over the years. Joyce lived her life with determination and strength. She believed in "Love, Medicine, and Miracles". Her faith in God and love for her family gave her the strength to see her daughter and grandson grow up. Joyce and her daughter embraced a lifetime of memories. They enjoyed painting ceramics together and visiting amusement parks. Her grandson even taught her how to use an iPad! She had so much love to give. Her wish was to help others diagnosed with Glioblastoma, by being an example that a fulfilling life full of love, laughter, and family is still possible. She's been an inspiration to everyone she met and will continue to inspire for years to come.
34 years later, after surviving a deadly cancer, COVID-19 left her too weak to recover and Joyce died on January 2, 2021.